Why do People Give Back? One Word: Mom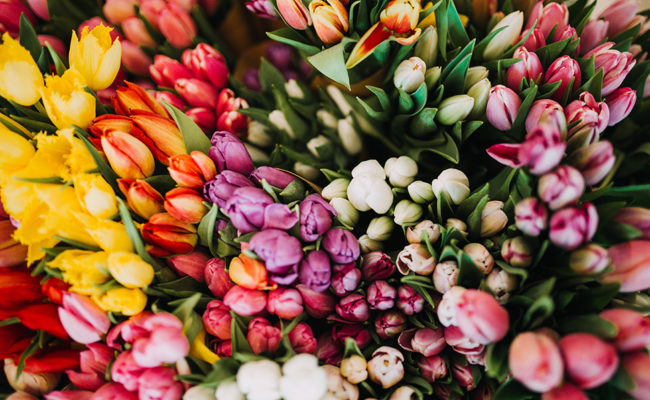 As I look ahead to Mother's Day this Sunday, I can't help but think about my own mom and how much her influence has shaped my life.
Moms are special people. They teach us skills we use every day. From helping me with math flash cards to showing me how to properly sort laundry, I can trace most of my life skills to the early guidance of my mom.
Yet, when I really stop and think about it, I think some of the most valuable lessons we learn from our moms are the intangibles — things we learn not by doing, but by example.
Our moms teach us how to love and care for others, they help shape our morals and values, they teach us responsibility, they model compassion and empathy and, perhaps most of all, they teach us to put others before ourselves."
At the Sioux Falls Area Community Foundation, we've been blessed to build thousands of relationships with families and individuals who also desire to put others first. Feeling called to give back to the communities they call home, these caring and generous souls choose to give of themselves to help create a better tomorrow.
The majority of these relationships all began the same way: with coffee and conversation.
Whether we meet here at the Foundation, housed in the historic Depot at Cherapa Place, or in a coffee shop or at someone's kitchen table, we always begin by asking questions. Then, we listen.
In doing so, we build a real understanding of the interests and passions of the individual or family with whom we're meeting.
In almost all cases, we learn that one's interests and passions are shaped by their own values and by their life experiences. In other words, people want to support nonprofits and causes that are close to their hearts and whose missions align with their own inner compass.
From there, we have the amazing job of connecting these passionate individuals with meaningful causes to help create good in our community. Whether it's through a named scholarship, a charitable fund, an endowment or a legacy plan, we never take for granted how lucky we are to witness the joy donors experience through giving; and to see the important impact their gifts create.
And we never forget that moms are so often the thread that weaves each giving story together. Shaped by love and guided by the values that moms so often instill, our donors are doing amazing things, granting more than $171 million to nonprofits and causes throughout our community since 1984.
I can't say it enough— moms are special people. Special, indeed.
Happy Mother's Day.
Andy Patterson
President, Sioux Falls Area Community Foundation