'The Music Plays On'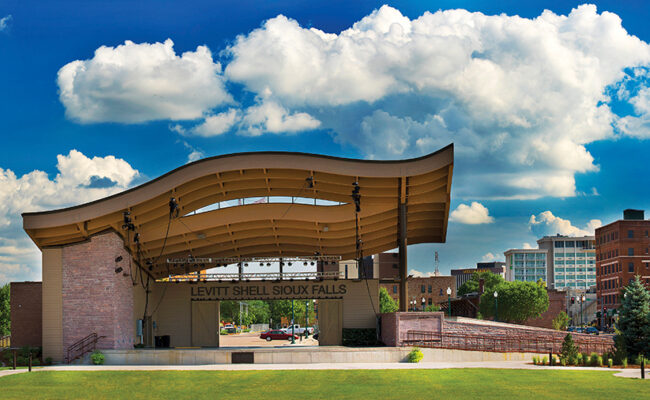 While the coronavirus continues to keep us apart, local arts organizations are using technology to connect us to the healing power of music, thanks to support from the Community Foundation.
* * *
In early March, Nancy Halverson, executive director of Levitt at the Falls, was busy planning to welcome tens of thousands of individuals and families to the Levitt Shell on north Phillips Avenue for the organization's summer 2020 concert series.
Coming off a stand-out inaugural season where more than 58,000 music lovers attended 30 free outdoor concerts in 2019, Halverson was optimistic that the 2020 season would set new records.
But by mid-March, life as we know it essentially stopped as the coronavirus swept across the U.S. And in the weeks that followed, arts organizations here and nationwide braced themselves for a catastrophic storm of events unlike anything they'd seen before.
"As we've been in communications with our local arts organizations, we know many have had to cancel events, including concerts, gallery exhibits, recitals, theatre productions and more — all gatherings generally attended by large crowds of people," said Patrick Gale, vice president for community investment.
As a result, Gale said, operational revenues for local arts organizations have been negatively impacted, as have charitable donations.
While the pandemic is preventing people from enjoying the arts in traditional ways, representatives from the local arts community say the arts are needed and wanted now more than ever.
"Without a doubt, we know that people are using the arts to heal and understand this complicated moment in time," Gale said.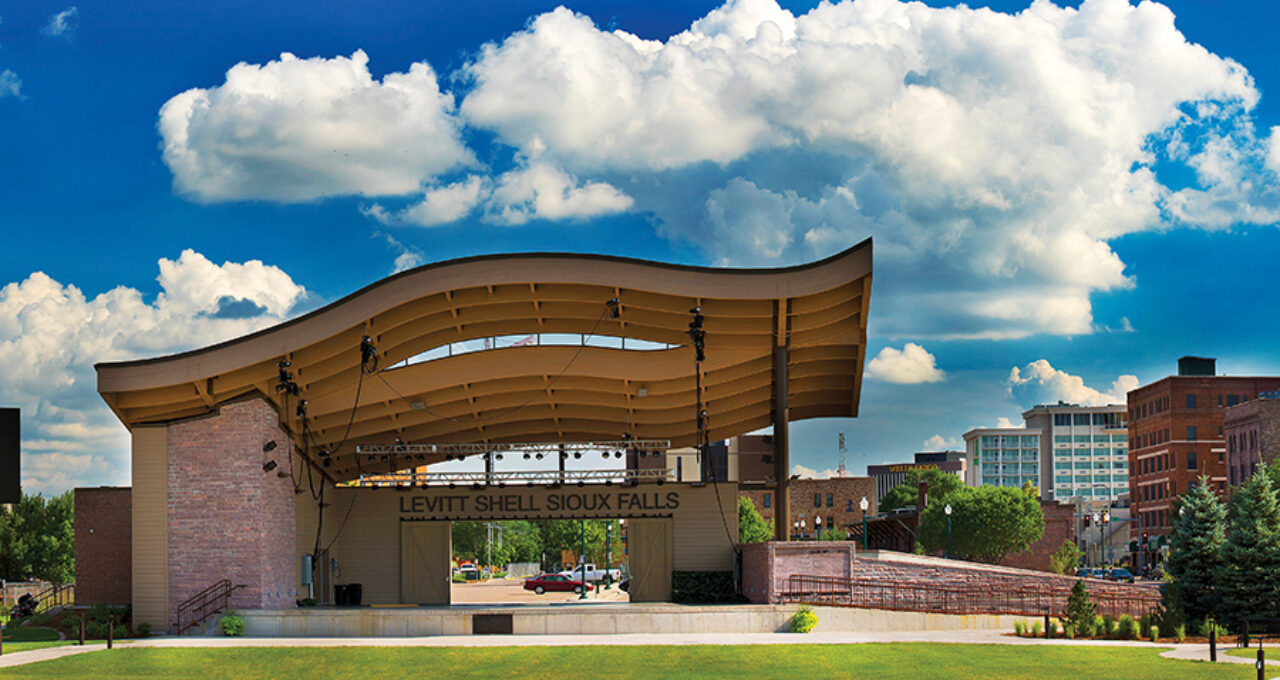 Thinking Outside the Box
With social distancing appearing to be the new norm — for the foreseeable future, anyway — Halverson and her team knew they needed to pivot. And thanks in part to support from a Community Foundation grant, that's exactly what the Levitt did.
"When all this came about, we just went back to 'what is our mission'? It's about building community through music. That's still there. We just needed to find different avenues to do it," Halverson said. "We looked at our long-range plan to see what we could do now. We added new tools to our toolbox utilizing digital technology."
"Levitt in Your Living Room" is just one example.
Through Facebook Live, the Levitt is offering in-depth interviews with artists who are sharing their creative processes and discussing what moves them as artists.
"It's like having a backstage talk with an artist that you've always wanted to have," Halverson said. In addition, KELO-TV and South Dakota Public Broadcasting (SDPB) aired the "Best of Levitt 2019" earlier this summer, enabling music-lovers throughout the area to enjoy the sights and sounds of past concerts.
Reception to the new, virtual music experiences has been positive — evidence of the public's desire for the healing qualities of music during this time.
That's why, Gale said, support for local arts organizations is more important than ever. "No matter where we've come from or what our life circumstances are now, each of us connects with the arts in different, yet similar ways," he said. "The intersection of the arts and philanthropy opens up more opportunities for us to find common ground. At the Foundation, we remain committed to supporting our local arts organizations and we encourage members of our community to offer their support during this time as well, if they can."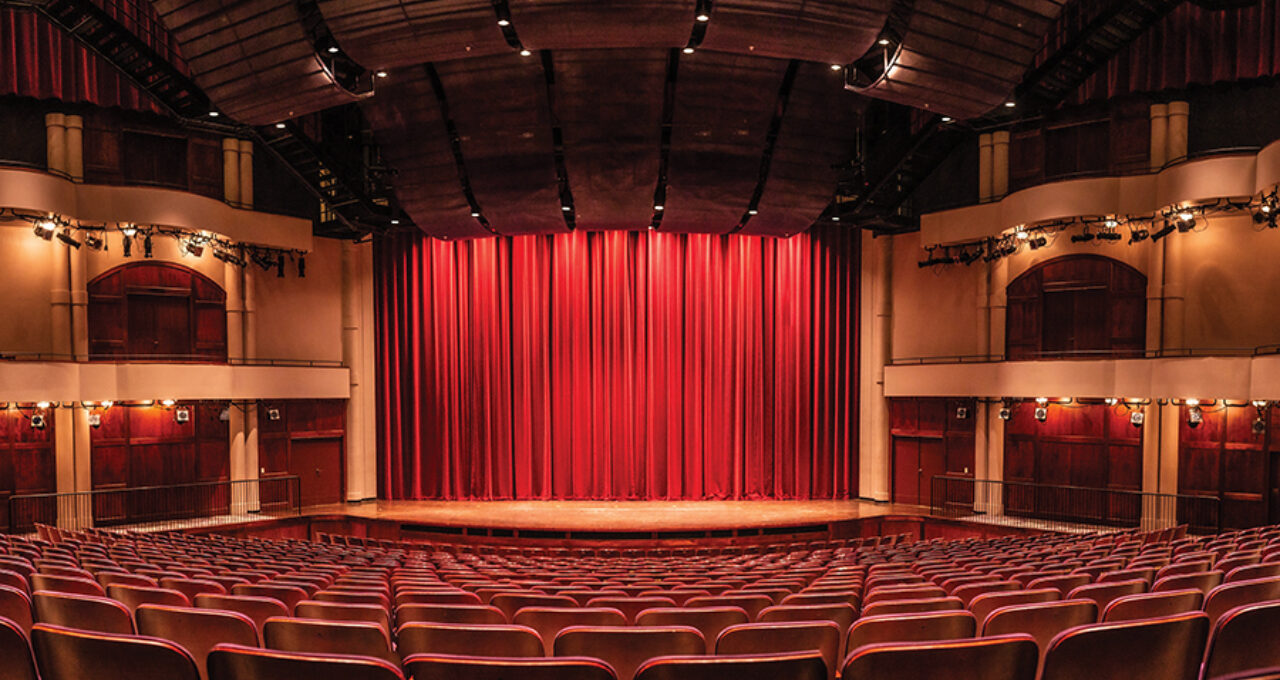 New Methods + New Channels = New Audiences
Jennifer Teisinger, executive director of the South Dakota Symphony Orchestra (SDSO), has seen first-hand how new methods of delivery and new delivery channels have the potential to bring in new audiences for arts organizations.
Since the onset of the pandemic, the SDSO has also utilized digital technologies to share music with existing fans, as well as new ones, thanks in part to grant support from the Community Foundation.
In addition to a new "Listen Now" section of its website, a dedicated online digital resource with links to streaming orchestral performances; #SDSOatHome, featuring solo and small ensemble orchestral performances; podcasts; lessons; and tutorials, the SDSO is also utilizing its social media channels to share content. With the help of Lawrence and Schiller for video editing, the Orchestra has also partnered with KELO-TV and SDPB to air concert performances.
While the pandemic closed the concert hall doors last spring, Teisinger said the SDSO has remained committed to sharing music. A collective effort to think differently and act with flexibility has made that possible and, she said, concerts are planned to resume in October.
"The SDSO team has been resilient, creative and proactive about figuring out how to edit, produce and push out digital content. Video editing is now a topic in every SDSO team meeting. Instagram takeovers, webinars with donors, and regular video updates to audiences are now a part of our new way of operating."
According to Halverson, even in times of crisis, "The music plays on." And in 2020 especially, resiliency, flexibility and creativity are key to making that possible.
"We've decided to not get hung up in the methodology of the delivery. Instead, we're focused on getting the music out there and letting people be a part of it," she said.
Both Halverson and Teisinger agree that support from the Community Foundation as well as encouragement and engagement among community members are helping to make this moment in time easier.
"Music is healing. When we can listen to a song and it eases some of the tension we're feeling, that's huge. Turning to music now is so natural," Halverson said. "But we couldn't be this flexible if not for all the support we have from the community, including the Foundation. This is such a generous community. And the Foundation sets the tone for that."