Supporting the Spirit of Giving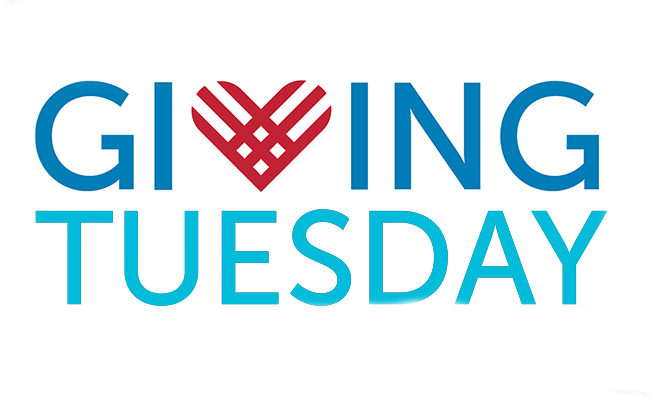 To raise awareness for #GivingTuesday and to support the spirit of giving and care that exists throughout our community, the Sioux Falls Area Community Foundation awarded $5,000 in grants to local nonprofits who were registered for the South Dakota Day of Giving on Tuesday, Dec. 3.
"At the Community Foundation, we exist to inspire philanthropy," said Patrick Gale, vice president, community investment. "So for us, a movement like Giving Tuesday provides a unique opportunity to help lift up and rally support for our local nonprofits who do so much for our neighbors in need. We're hopeful that Giving Tuesday inspires others to give to their favorite nonprofits and to learn more about giving opportunities within our community."
---
Grant No. 1
This morning, Susie Patrick from our Board of Directors, and Patrick Gale, our VP for Community Investment, drew our first grant recipient: the Teddy Bear Den. Since 1996, the Teddy Bear Den has been dedicated to building a healthier community by helping moms in need with healthier pregnancies and healthier babies. Today, the Teddy Bear Den is serving 1,600 moms throughout Sioux Falls. We were honored to present executive director Sandy Lown with a $2,500 grant to help the Teddy Bear Den advance its mission.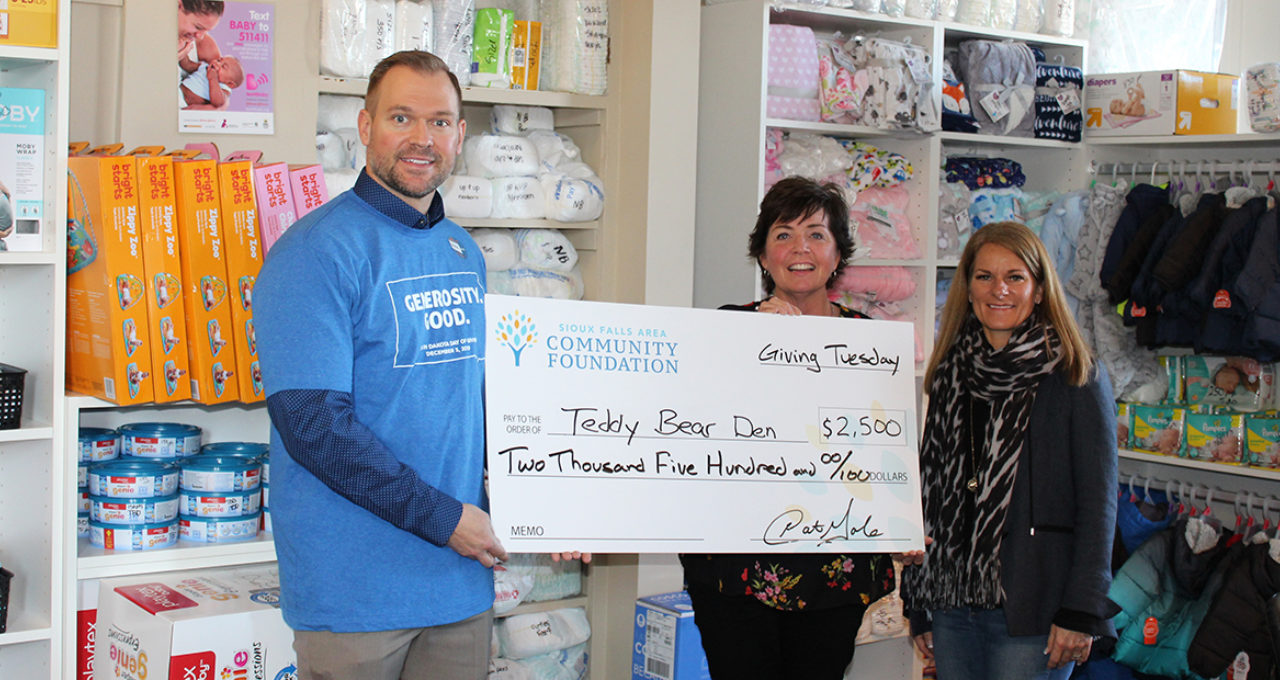 ---
Grant No. 2
Our second $2,500 #GivingTuesday grant went to the Furniture Mission, a nonprofit dedicated to providing free, gently used furniture and household items to those in need.
Today, the Furniture Mission serves 45-60 individuals and families throughout our community each week. Among the most sought-after items at the Furniture Mission: mattresses and box springs.
We were honored to present executive director Janean Michalov with a $2,500 grant to help the Furniture Mission create a better tomorrow by making houses into homes for our neighbors in need.