Supporting Our Nonprofits During Challenging Times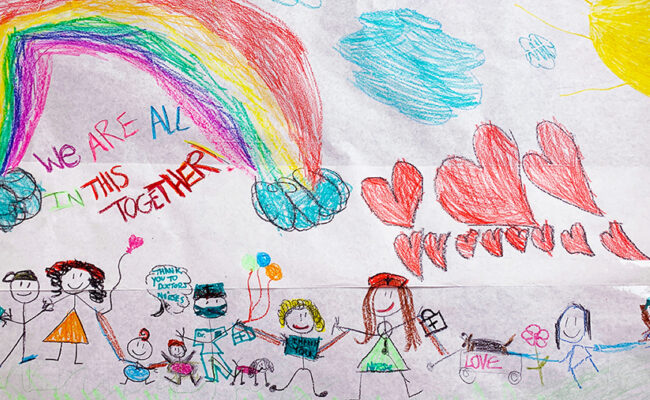 We continue to be inspired by so many of you who have stepped up to help our community with empathy, compassion and extraordinary generosity over the last 30 days.

During these challenging times, we'd like to ask you to remember a group of superheroes in our community that sometimes get forgotten — nonprofit professionals on the front lines helping our community's most vulnerable. Whether at homeless shelters, feeding ministries, counseling centers, daycares, or any other human service agency, these people carry a heavy load, especially right now.
I would also ask you not to forget about our community's incredible arts organizations. You've probably noticed the variety of impromptu musical performances permeating social media, or the beautiful artwork displayed from windows in neighborhoods throughout our area — all reminders of how the arts can connect and unite us.
Now is the time to show our local nonprofits how much they are appreciated.
If you need advice on where to give, what organizations might need the most help during this time, or if something unique is weighing on your heart, please contact me. We are hosting regular Zoom calls with our nonprofit community where we're hearing great stories of collaboration, but also stories of anxiety and stress. Nonprofits are stepping up more than ever to help our community, but many are also struggling from a lack of volunteers while also trying to meet new and changing demands for their services.
We encourage you to continue giving generously as our nonprofits need us now more than ever. Please consider, if you are able, directing a gift from your donor advised fund to support their efforts.
As our staff is operating remotely, we encourage you to direct your grants online.
Don't have online access yet? Call our office at 605.336.7055. We're still standing by, ready to help you get setup for online access today.