New Project Seeks to Understand Needs, Eliminate Barriers to Wellness for Women Veterans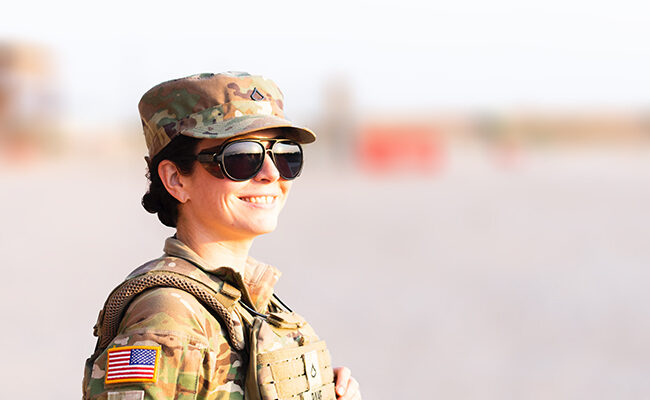 Women currently make up 17.3% of today's active-duty military and 21.4% of the National Guard and reserves. Though the number of women who volunteer to join the armed forces is increasing, the services and supports available to them are still largely designed for men. These gaps in services follow women into the veteran space with shortfalls in areas such as suicide prevention, health care services, benefits, housing, education and employment, and homeless assistance.
A new effort led by Community Action for Veterans (CAV) is working to change that.
With the help of a grant from the Sioux Falls Area Community Foundation, CAV has announced a new collaboration with Lost&Found, a nonprofit dedicated to suicide prevention and awareness, to explore the needs of women veterans and evaluate barriers to their wellness. Data collected will help develop a collaborative-based program of providers and veteran supporters to help reduce gaps in services for military-connected women living in the Sioux Falls area.
"Our mission is to develop communities of care for all veteran and military families living in South Dakota," said Jill Baker, executive director for Community Action for Veterans. "Military-connected women give of themselves every day, and they deserve access to appropriate services for their health and well-being. This effort — made possible thanks to the wonderful support of the Sioux Falls Area Community Foundation — is a huge step forward in making that happen."
Patrick Gale serves as the Foundation's vice president for community investment. He said the grant is a reflection of the Sioux Falls Area Community Foundation's long-standing commitment to understand and support the emerging and ongoing needs of military-connected individuals.
"Each day, the women of our military work bravely and selflessly to protect and defend our country," Gale said. "In return, our women veterans deserve the care and support they need to be well and to thrive, which is why we're honored to support this important effort led by Community Action for Veterans. We look forward to seeing how this good work will reduce gaps in services for military-connected women across our area."
The evaluation survey will first be available during the Stand Up for Women Veterans Retreat, set for March 11, 2023, in Sioux Falls. This event is also made possible by a generous donation from the Disabled American Veterans Arthur H. Muchow Chapter 1 and the Paralyzed Veterans of America, Inc., North Central Chapter. Learn more about the event and register at sdvets.org.