Leading With Generosity: 2020 Giving Report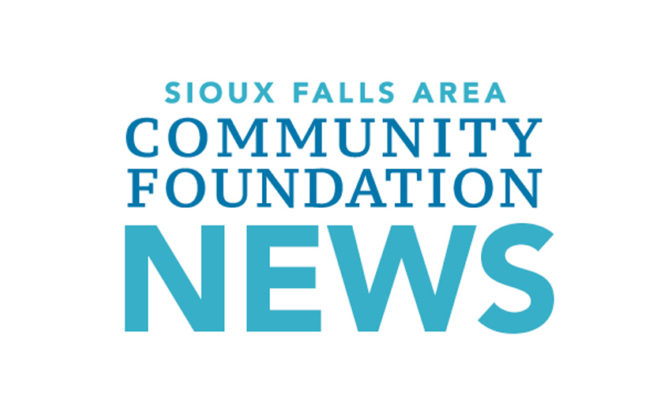 When you established a charitable fund at the Sioux Falls Area Community Foundation, you joined a growing community of passionate thought-leaders and motivated change-makers, all united in a common goal to build a brighter tomorrow through philanthropy.
We are pleased to share that, thanks to your generosity, in 2020 the Community Foundation set a new record for philanthropic social impact, delivering more than $20 million in donor-recommended grants to nonprofits in the last calendar year. During a year unlike any other, these charitable gifts provided vital support to front-line neighborhood nonprofits who saw growing and changing demands for their services due to the pandemic.
We remain ever-grateful to you, our donors, for your belief in the power and purpose of philanthropy and for giving of yourselves for the greater good. Together, as a community of donors, we're helping to develop creative solutions for our community's most complex challenges, creating a future where everyone can thrive — for good, for ever.


Giving Insights
---
Giving from donor advised funds reaches more than $20.4 million in 2020.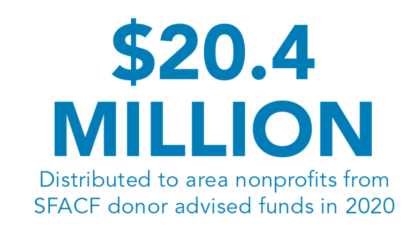 SFACF donors are a growing force in local philanthropy, giving generously to help drive positive change and create a brighter future for individuals and families across our area.
In 2020, donors used their donor advised funds to distribute more than $20.4 million to 490 unique charities throughout our community.

---
The majority of donors recommended grants "where needed most."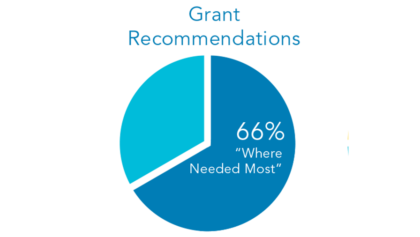 In recommending distributions, most Community Foundation donors chose to make unrestricted grants to the nonprofits they supported.
By choosing the "where needed most" designation, our donors gave these organizations the flexibility to apply donations to their key priority areas.

---
Most donors utilized Online Access to recommend grants.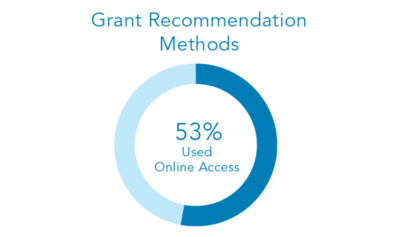 The majority of SFACF donors went online to make their grant recommendations, using our convenient Online Access feature.
In addition to the ability to recommend grants, Online Access allows donors to check fund balances, see current community needs and add to their fund. Donors can also access a history of their contributions, past grant recommendations, recurring grants and more.