Investment Update: Summer 2022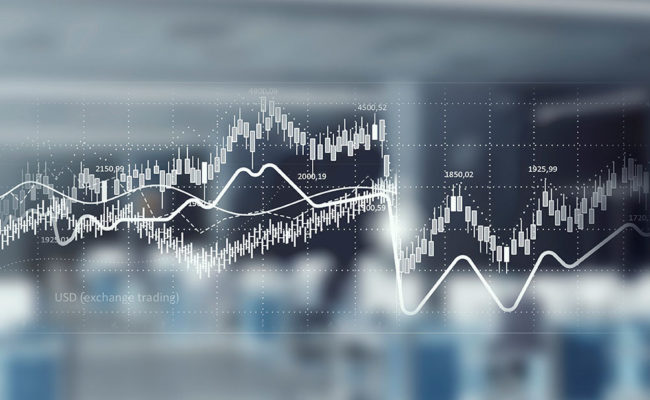 The U.S. equity markets finished the first six months of the year in stark contrast to the same period the prior year. While the S&P 500 posted a return of -16.1% for the second quarter, the calendar year-to-date showed a return of -19.96%. The same quarter in 2021 posted a return over 8% with the year-to-date exceeding 14%.
The markets' decline is result of high inflation, higher interest rates and signs of a slowing economy.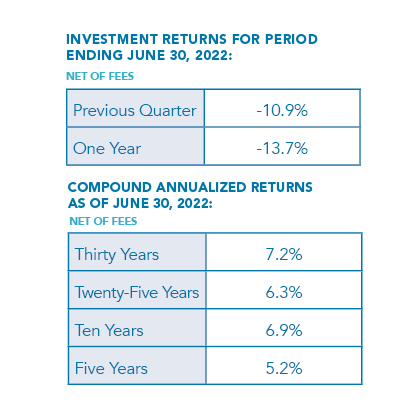 Even with the decline, domestic equity indexes continue to maintain high price-to-earnings ratios relative to the investment model utilized by the Foundation. The model continues to recommend that the Long-Term Portfolio maintain the minimum equity allocation of 65%.
The current allocation of the Long-Term Portfolio invests 56% of the equity allocation internationally between developed (39%) and emerging (17%) markets. The remaining 44% of the equity allocation is divided between Large Caps (30%) and Small/Mid-Caps (14%). An equal weighting is given to value and growth.

The Investment Management Committee will monitor interest rates, inflation and volatility. It will continue to use a disciplined approach while utilizing the SD Investment Council model. A significant cash allocation will allow the Committee to make strategic investments as opportunities arise.