'I Never Thought I Would Be In a Situation Like This'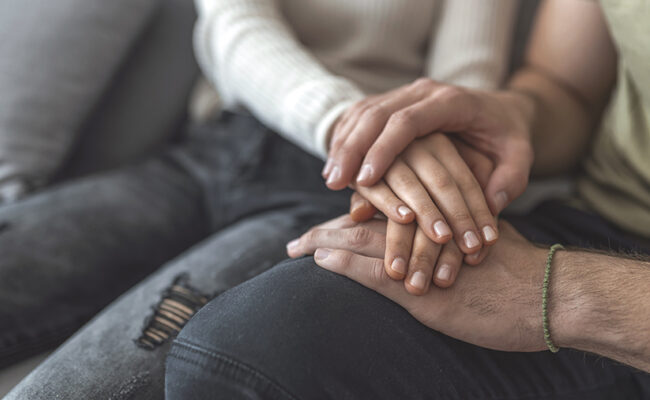 As of April 1, the One Sioux Falls Fund has disbursed $440,466 to help 780 local families avoid housing evictions due to the economic impact of COVID-19.
An emergency fund developed through a collaboration between the Foundation, the City of Sioux Falls and local businesses, the One Sioux Falls Fund is designed to help renters in the Sioux Falls MSA who are unable to work due to COVID-19 remain in their homes.
As the first round of Fund recipients learned that the majority of their April rent payment would be covered thanks to the generosity of others, many wrote words of thanks and gratitude.
We're sharing a few of those notes here to illustrate the extraordinary impact philanthropy can have on the lives of others.
'I Never Thought I Would Be in a Situation Like This'
"I would like to sincerely thank those responsible in helping with my rent during these unpredictable times! My stomach has been churning, dealing with the unpredictability of the unknown and when I can return to work or when money will come in. I never thought I would be in a situation like this, and it is nice to know there is such generosity in the community to help us. Thank you with all my heart." — D
---
'We Felt Helpless'
"We feel so fortunate to receive financial help from you at this time of severe hardship for so many. We felt very odd asking for help as we have both always been very independent and able to fend for ourselves. With our income vanishing in such an immediate and drastic fashion we felt a bit helpless, and it felt wonderful to reach out and feel a supportive hand during our free-fall. We will hopefully be able to 'pay forward' that kindness as this crisis continues to affect so many." — R
---
'I Am Devastated'
"I can not thank you enough for helping me with my rent. I am devastated being unemployed now with many others. This eases my mind more than I can express. Again thank you and stay well!" — T
---
'I Have No Idea What I Would Have Done ...'
"I just wanted to say thank you so much. I have not been able to keep my clients due to the COVID-19. I have no idea what I would have done if it wasn't for the kindness and generosity from all involved. Thank you again so very much." — M
---
'We Are All In This Together'
"I am writing to give a heartfelt thank you for the generous contribution I received. As I try to find the words that express my deepest gratitude, I find tears instead. Tears of happiness and joy. Though times are tough, not just for myself, but for countless others as well, I realize we are all in this together. Thank you for everything you've done and continue to do for others like myself during these unexpected times. You are appreciated." — R

---
'You All Are Truly Superheroes in Disguise'
"Thank you to the Helpline Center and the countless businesses and the kind people who donated to the One Sioux Falls Fund. Thank you for pulling together as a community in these scary times, and taking some stress off and provided some relief to the displaced workers around the city. You all are truly superheroes in disguise! Thank you!" — S