How Today's Economy is Impacting Local Nonprofits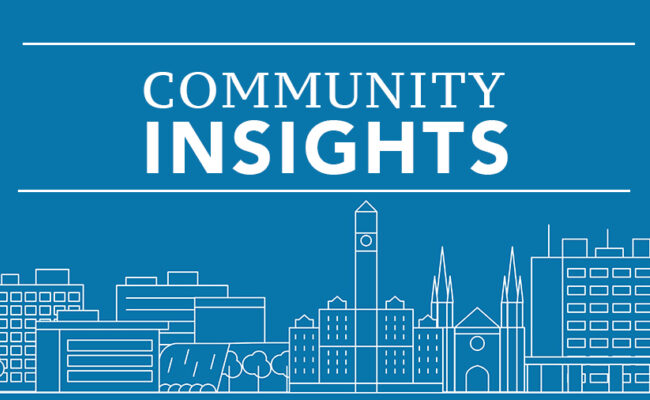 The economy is a little bit like the weather in South Dakota — you take the good with the bad. While the fear and unknown of the pandemic are mostly in our rearview mirror for the moment, the economic impact of COVID, combined with world events, takes up much of the windshield today. And for many in our community, today's economic conditions are creating unprecedented challenges.
Some post-COVID effects, like increased wages, are good at first blush. However, price increases for goods and services have sucked a lot of air out of the newly found breathing room for many people. Some are finding themselves at or behind where they were before the world changed.
Rising inflation impacts us at the grocery store, at the gas pump and at home — according to South Dakota News Watch, monthly rent payments in Minnehaha county have increased 10% since 2020.
The good news is that jobs are plentiful. The South Dakota Department of Labor & Regulation lists the unemployment rate in Sioux Falls at the end of December at 1.7%. For workers looking to switch to higher paying jobs, now is an ideal time. Employers are aggressively competing to maintain and grow their staffing levels by offering higher compensation packages. But sadly, not every sector is able to keep up.
Often, nonprofits simply can't keep pace with wages offered at larger, for-profit entities. What were once competitive wages for childcare providers, mental health counselors, and health aides are now below those offered for retail, healthcare, finance and manufacturing positions. Unfortunately, for many nonprofits that serve low-income individuals, the revenue model just isn't able to raise rates to cover the increased compensation demands of the current job market. The strain is starting to have a real impact on the social service providers our community so heavily relies upon.
Nonprofit childcare providers like the Boys & Girls Club and EmBe are working hard to attract and retain quality workers. Despite the best efforts of childcare providers, several have already had to close their doors. Similarly, nonprofits that provide health care for the elderly and disabled like DakotAbilites and LifeScape have had to scramble to continue providing services, often-times resulting in more limited hours of availability. These organizations are not only caring for the most vulnerable in our community, they are also vital to our workforce and to the future of Sioux Falls — and today, they need your support now more than ever.
If you're interested in learning more, I'd love to visit with you.