Grant Will Support 2021 Juneteenth Celebration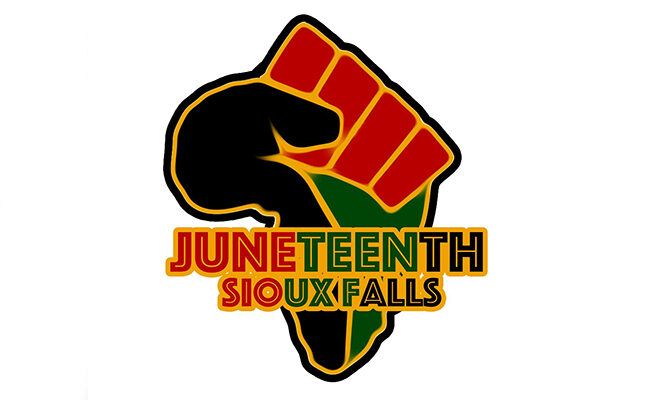 The Sioux Falls Area Community Foundation has awarded a grant in support of the 2021 Juneteenth Celebration, set for Saturday, June 19, at Terrace Park West in Sioux Falls.
"At the Foundation, our compass is built around the word 'community' — it's what guides and inspires the work we do every day. But within community is an even more important word — and that's unity. Here, we believe the key to navigating the challenges we face today, and building a stronger, more vibrant Sioux Falls of tomorrow begins with unity," said Patrick Gale, vice president for community investment. "That's why we're honored to support the 2021 Juneteenth celebration, an event designed to unite us together in celebration of freedom, of diversity and of the possibilities that can come from joining together for the common good."
The grant was awarded to Establishing Sustainable Connections (ESC), a nonprofit dedicated to creating and sustaining community relationships. Based in Sioux Falls, ESC organizes and facilitates events and collaborative efforts to help celebrate diversity, advance inclusion, further social justice, develop cross-cultural competencies and establish platforms for empowerment. For the last six years, ESC has played a central role in organizing local celebrations of Juneteenth, also known as Freedom Day or Emancipation Day, a holiday commemorating the ending of slavery in the U.S.
The 2021 Juneteenth Celebration runs from 10 a.m. — 4 p.m. at Terrace Park West. The event will include food trucks, kids' activities, fashion shows and live music, including a feature performance by New Orleans jazz musician Gary Brown.