Giving for Green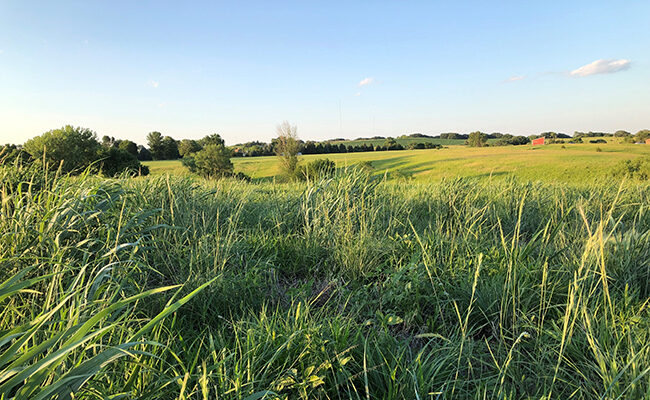 As the Sioux Falls area becomes more urban, philanthropy is working to ensure green spaces remain open and accessible.

You might know Jeff Scherschligt as a land developer.
In the mid-2000s, he conceived Cherapa, a six-story office and commercial space featuring a mix of modern and historic architecture and eco-friendly engineering. The project, built on the site of the former Zip Feed Mill, helped spark a movement to reimagine the downtown riverfront into what is today a vibrant intersection of business and retail establishments, outdoor recreation and entertainment venues.
At present, Scherschligt is developing Cherapa Place, a $225 million expansion project that, when it's complete, will transform the river's east bank into a vibrant urban neighborhood featuring apartments, condos, office spaces, retail stores, restaurants and more.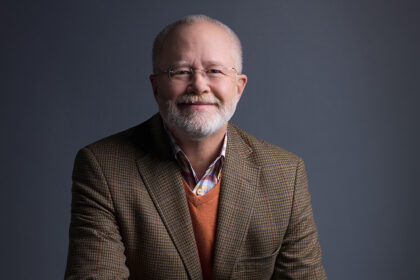 What you might not know though, is that for all he's doing to make downtown Sioux Falls more urban, Scherschligt is equally as passionate about nature and conservation.
"Yes, I'm involved in helping Sioux Falls become more urban, but I'm really a farm kid at heart who just wants to be out there in the country," Scherschligt said. "I think greenery — especially in a world that's becoming more filled with concrete, steel and glass — is so important. As we know, a growing and sprawling community can eat up more of our natural spaces, which is why conservation is so important."
For Scherschligt, directing his philanthropy in support of public parks has been a way to support his love for the outdoors, his belief in the power of the natural world and his desire to enhance the quality of life for individuals and families throughout the community.

What makes people smile? Go look at people at a park. Parks make a difference in our quality of life. Parks impact our economy. Parks can impact why people want to grow their businesses here. They can impact why people want to move here.

— Jeff Scherschligt
A Growing Trend

Giving in support of the outdoors — from conservation efforts to support for public parks — is a growing trend throughout the U.S. today.
According to Giving USA, a report from the University of Indiana's Lilly Family School of Philanthropy, giving to the "environment and animals" increased by 16 percent from 2019-21. Some of that growth, the report said, can be attributed to the impact of the pandemic.
Scherschligt agreed.
"We've all been enlightened by the COVID-era, to a certain degree. We saw the pandemic — and the need to social distance — impact our emotional and personal relationships for awhile," Scherschligt said. "Parks, and the outdoors in general, were places and spaces where we felt safe. I think it really taught us that greenery, parks, and access to the outdoors are all key to our well-being as individuals and as an entire community."

Gifts in support of parks, Scherschligt said, are also gifts that endure the test of time.

"A park is kind of a 'good forever' item. Sometimes buildings have a lifespan. A park is almost always forever," he said.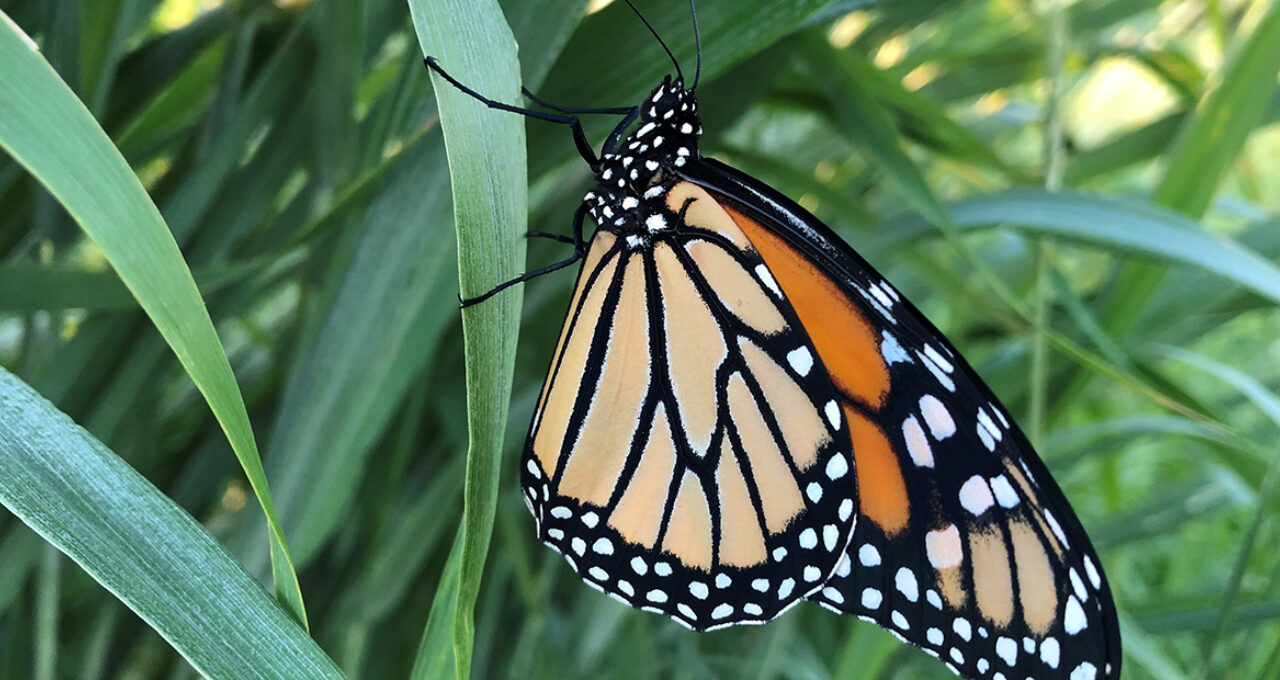 Supporting Local Parks

Locally, a growing interest in giving to parks recently sparked the creation of the Sioux Falls Parks Foundation, an affiliate of the Sioux Falls Area Community Foundation. The Parks Foundation works in collaboration with the City of Sioux Falls and the Sioux Falls Parks & Recreation Department to provide donors with opportunities and ideas for strategic investments in parks that align with the community's vision.

Kim Patrick serves on the Advisory Board for the Sioux Falls Parks Foundation. He says advocating for, giving to, and inspiring investments in parks are all ways to support things that have been meaningful throughout his life.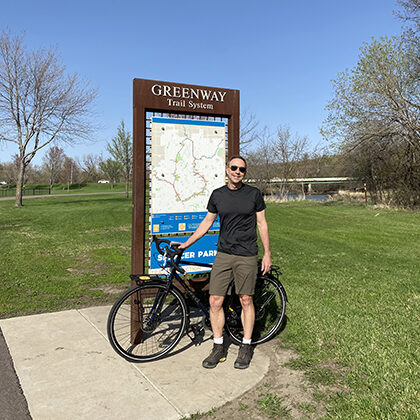 "For me, it's an opportunity to give back to a city and a parks system that have been central to my life for nearly three decades," Patrick said.

"As a young family, my wife, Susie, and I cherished time on the bike trail with our children. As a triathlete, I've met and built wonderful friendships with individuals and families throughout our community thanks to our bike trail, our city parks, and our aquatic facilities," he said.

Patrick is now retired after a long career as chief legal officer for Sanford Health. During his professional life, Patrick said he saw how the city's parks and recreation system played a key role in powering the economic engine of the city.

"Throughout my career, I witnessed first-hand the extraordinary talent we were able to recruit to Sioux Falls because of our fantastic parks, our well-conceived bike trail, and our top-level sporting and recreation facilities," Patrick said.

Bringing Ideas to Life
BRINGING PARKS TO THE PEOPLE

The Sioux Falls Area Community Foundation is proud to have played a role in the creation and enhancement of these public parks:

Arrowhead Park

Elmen Park Trailhead

Good Earth State Park

Hayward Park

Jacobson Family Plaza

Japanese Gardens at Terrace Park

Kirby Dog Park

Levitt at the Falls

Mary Jo Wegner Arboretum

Sioux Falls Skatepark

Tuthill House
Since its founding in 1984, the Sioux Falls Area Community Foundation has played a role in helping dreams and ideas for public parks come to life by offering strategic philanthropic solutions for donors, by providing fiscal sponsorship support for projects, and through our competitive grantmaking efforts.

President Andy Patterson said the Foundation's support for projects related to parks and public access to the outdoors aligns with its commitment to help enhance the vibrancy of the community, as well as its work to help individuals and families thrive.

"Our parks and recreation system here in Sioux Falls is second to none — it's such a competitive advantage for our community in so many ways," he said. "Parks offer us so many intangible, but essential, benefits. So if there's a dream or idea that can provide our community with more or better access to the outdoors through philanthropic investments in parks, we want to help bring those ideas to life."
---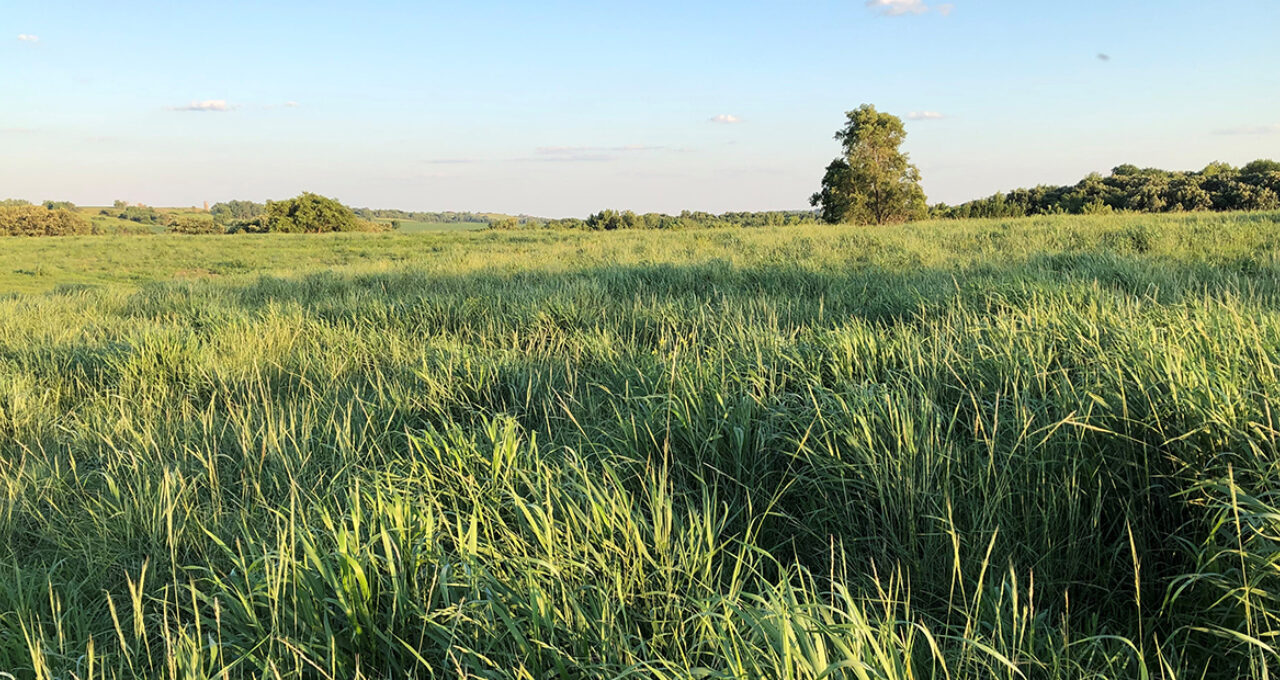 Project Update: Tall Grass Prairie at Good Earth State Park
Tall grass prairie once prevailed among all ecosystems across the country however, during the last 150 years 99 percent of native tall grass prairie has been destroyed.
Philanthropic investments, including a grant from the Sioux Falls Area Community Foundation, have supported a recent project to establish tall grass prairie near the southwest corner of Good Earth State Park near Sioux Falls. EcoSun Prairie Farms, a South Dakota-based non-profit corporation, is the originator, manager and caretaker of this important ecological enterprise which, when complete, will demonstrate the many attributes of tall grass prairie to the public.
The prairie's opening season (spring/summer 2021) was a time for planting, and drought presented severe challenges. Improved rainfall in 2022 has been welcome. But there is much more to be done in the three or four-year cycle necessary to successfully re-establish prairie on land that was row-cropped for a century.
The Benefits of Prairie

Efforts to reintroduce tall grass prairie bring important ecological benefits to the environment and to land management. Prairie provides a strong habitat for wildlife, protects and helps recharge ground and surface water, dramatically reduces soil erosion, and delivers a clean, nutritious food source to livestock. Because prairie is perennial there is no need to re-plant. Instead of eliminating it from the landscape, tall grass prairie can be strategically incorporated into modern farming to blend prairie benefits with other land use decisions.
Diversity is one of the biological strengths of prairie. The project at Good Earth will feature a trail system where visitors will see more than fifty different types of plants. Educational signage will explain the prairie's attributes and characteristics.
Learn more about the project at www.ecosunprairiefarms.org.
— Update from Peter Carrels, EcoSun Prairie Farms Board of Directors