Foundation Grant Will Support Evening of Dialogue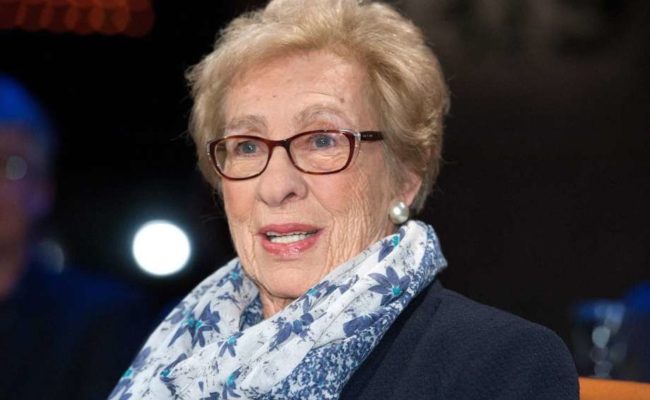 In an effort to build and foster dialogue throughout our community, the Sioux Falls Area Community Foundation has awarded a grant to the Chabad Jewish Center of South Dakota to help support an upcoming discussion titled "Learning from the Past, Living in the Present, Looking to the Future: A Historic Evening with Anne Frank's Stepsister Eva Schloss." The event is set for Tuesday, Oct. 29, at Augustana University.
"Here, we believe dialogue is a key ingredient to building a strong and vibrant community, so we're honored to support this effort by the Chabad Jewish Center of South Dakota," said Patrick Gale, the Community Foundation's vice president for community investment. "We believe the discussion by Eva Schloss, and the conversations that will surely follow by those who attend, will challenge us to think deeply about the role each of us plays in building a better tomorrow."
The grant is supported by the Foundation's Community Endowment. Our most visionary endowment, the Community Endowment is supported by unrestricted gifts and is designed to provide useful funding for local nonprofits.
About Eva Schloss
A Holocaust survivor, peace activist, international speaker, teacher and humanitarian, Schloss was born in Vienna, Austria, in 1929. In 1944, her family was captured by the Nazis and sent to the Auschwitz-Birkenau death camp. Her father and brother did not survive. After being liberated by the Russian army in January 1945, Eva and her mother eventually settled in Amsterdam.

In 1953, her mother married Otto Frank, the widowed father of the diarist Anne Frank.
Since 1985, Schloss has become increasingly active in Holocaust education. She received an Honorary Doctorate in Civil Law from the University of Northumbria, Newcastle, England, and became a Trustee of the Anne Frank Educational Trust, U.K. She is also the author of three books: "Eva's Story," "The Promise" and "After Auschwitz."