Foundation Announces Q2 Grants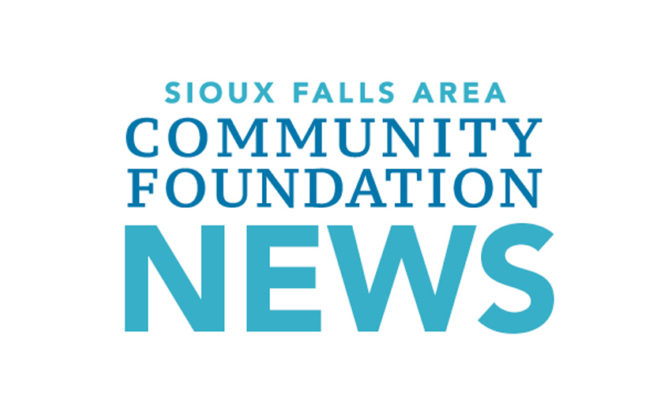 The Community Fund, the endowment behind the Foundation's most visionary grantmaking, awarded $75,900 in grants to area nonprofits for the second quarter of 2021.
Learn more about the Community Fund grants awarded from April – June 2021:
SHIFT Garage was established in 2011 in Rapid City to provide reliable transportation to those living in poverty, a mission accomplished through the repair of existing vehicles and by placing donated vehicles with families and individuals in need.
Repairs are performed by volunteers and clients are provided car maintenance training, providing them with skills and experience to handle future car issues, should they arise.
The Foundation's grant will support SHIFT Garage as it establishes a location in Sioux Falls.
Downtown Hartford Inc. is a nonprofit dedicated to revitalizing downtown Hartford through beautification efforts, community events, and economic development initiatives. Its mission is to develop an attractive, economically stable downtown community by promoting existing business growth, attracting new opportunities, and creating a destination for customers and visitors.
The Foundation's grant will support the development of a master plan for Downtown Hartford, Inc., an effort that will serve as the visual roadmap to help the organization achieve its mission. The Downtown Master Plan Project brings together Downtown Hartford Inc., the City of Hartford, the Hartford Area Development Foundation, Envision 2025, and other local organizations in collaboration over a renewed vision for the community's downtown.
A non-profit organization dedicated to providing opportunities and empowering minority youth, Translators of Culture offers opportunities for youth to practice civic duties, showcase their cultures, and learn leadership skills. Education, leadership, advocacy, mentoring and community outreach are pillars of the organization.
A featured element of its programming is a cinema production effort through which participants learn the healing power of stories, art, and music by producing films that feature diversity, equity and inclusion.
The Foundation's grant will support a collaborative short film project that aims to bridge the gap between marginalized students of Sioux Falls and the larger community while connecting minority youth with historic downtown.
A nonprofit organization dedicated to helping exceptional professional musicians and artists collaborate around educational, diverse and creative musical endeavors, the mission of Sioux Falls Chamber Music Collective (SFCMC) is to make music and art more accessible at all corners of the community. The organization works to bridge art forms for more creative possibilities and break the barrier between performers and audiences.
SFCMC reaches people throughout the community in various ways, including:
Its project content, which often includes music/art from other cultures/ cultural influences or artistic explorations by artists from a variety of backgrounds.
Collaborations with both talented students/youth, as well as professional artists and organizations.
Performances at a variety of venues throughout the community, such as parks, backyards, schools, senior homes, after-school programs, coffee shops, bookstores and more.
Its creative/immersive projects that offer opportunities for audience members to engage with performers directly through unique performance-audience interactions.
The Foundation's grant will support the Chamber Music Collective's summer 2021 projects, designed to uplift youth and celebrate African American and Asian American artists through music, art, and creativity, including a concert in June at Fawick Park and a Summer Strings Camp for violin and viola students from Title 1 schools.
In addition to being a K-8 school, ACE Academy also works to engage previously disengaged communities and provide family services to marginalized and difficult-to reach-communities. In doing so, ACE Academy is addressing community issues such as workforce development, juvenile delinquency, low literacy rates, generational poverty and mental health challenges found in marginalized communities.
Since January 2021, ACE Academy has delivered 352 clinical hours to community members who previously were receiving no mental health services and, in partnership with a student's family, transitioned a single mother and two children out of homelessness and into permanent housing.
The Foundation's grant will support the school's Equitable Admissions and Case Management Process, a program that provides assistance for low-income families to participate in ACE Academy's educational services, nutrition program, and before-and-after school care. The program also offers case management, mental health services, parenting groups, and peer support.
A nonprofit dedicated to creating and sustaining community relationships, Establishing Sustainable Connections (ESC) organizes and facilitates events and collaborative efforts to help celebrate diversity, advance inclusion, further social justice, develop cross-cultural competencies and establish platforms for empowerment. For the last six years, ESC has played a central role in organizing local celebrations of Juneteenth, also known as Freedom Day or Emancipation Day, a holiday commemorating the ending of slavery in the U.S.
The Foundation's grant supported the 2021 Juneteenth Celebration, held on Saturday, June 19, at Terrace Park West. The event included food trucks, kids' activities, fashion shows and live music, including a feature performance by New Orleans jazz musician Gary Brown.