Foundation Announces Community Grant Recipients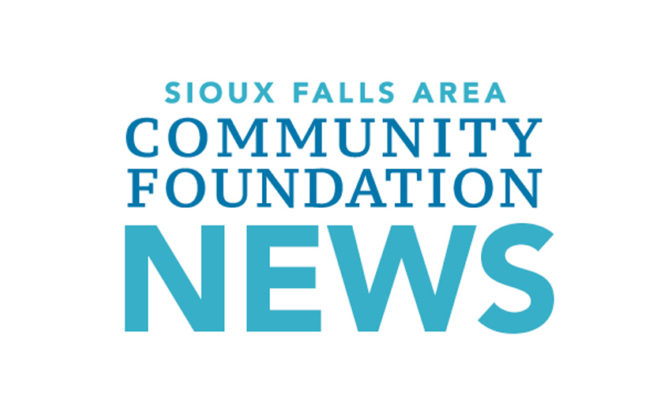 Our most recent Community Fund grants help address some of our community's most pressing issues, including mental health, reliable transportation for those in need, support for victims of domestic violence and sexual assault, and access to legal services for asylum seekers and human trafficking survivors.
The grants were made possible thanks to the Community Fund, the endowment behind the Foundation's most visionary grant-making. The Fund is supported by unrestricted gifts from donors who entrust the Foundation to award grants based on community needs and opportunities.
Learn more about the Community Fund grants awarded from May - July 2022:
Childcare Collaborative is a consortium of nonprofits, civic leaders and childcare providers, including nonprofit providers like the Sioux Empire Boys & Girls Club, EmBe and Compassion Childcare, working to develop ideas and strategies to address the issue of affordable childcare in Sioux Falls.
The work builds off a recent report by the Augustana Research Institute which illustrates the extent of the childcare crisis in South Dakota:
In South Dakota, more than 70 percent of families report both parents in the workforce.
In Sioux Falls, the median annual wage is $39,000 (U.S. Bureau of Labor Statistics, 2020).
Some numbers put childcare expenses at 7-10% of a family's income, or about $10,000 per child per year.
According to the study, the current situation means "the typical worker in Sioux Falls would need to spend about one-fourth of their earnings for childcare fees."
The Community Foundation grant, awarded to the Sioux Falls Thrive, will support a six-month contract employee who will research how other communities address the workforce-childcare issue, survey businesses and providers, and work with members of the Collaborative to develop actionable steps to help improve the situation.
Helpline Center makes lives better by giving support, offering hope and creating connections. The nonprofit fulfills its mission through three core service areas: 211 Helpline, Suicide and Crisis Support, and Volunteer Connections.
Since 2005, the Helpline Center has been answering the National Suicide Prevention Lifeline in South Dakota. On July 16, 2022, the National Suicide Prevention Lifeline transitioned to the phone number 988, an effort that will transform the way Americans reach out for mental health help and support.
Caring and professionally trained staff at the Helpline Center will continue their work to serve those experiencing a mental health or substance use crisis by answering the 988 Lifeline for South Dakota 24/7. It's anticipated that 911 and 988 will quickly become the two most recognized and important phone numbers.
The Community Foundation grant will support the Helpline Center's work to develop a public awareness campaign to make 988 more known and visible. The campaign will highlight how the 988 Lifeline for South Dakota provides support, connections and hope during a mental health or substance use crisis. 988 is also available for those worried about a loved one in crisis.
SHIFT Garage was established in 2011 in Rapid City to provide reliable transportation to those living in poverty, a mission accomplished through the repair of existing vehicles and by placing donated vehicles with families and individuals in need.
Repairs are performed by volunteers and clients are provided car maintenance training, equipping them with the skills and experience to handle future car issues, should they arise.
The Community Foundation grant will support a new effort from SHIFT Garage to offer vehicles of greater value at reasonable loan rates to eligible applicants who are living in poverty.
South Dakota Network Against Family Violence and Sexual Assault provides training and technical assistance to member agencies on domestic violence, sexual assault, dating violence and stalking. In collaboration with other advocates and service providers, the organization's mission is to promote victims' rights for a safer South Dakota.
The Community Foundation grant will support the organization's Domestic Violence Institute, a conference set for Thursday, Sept. 8, 2022. The conference will offer three tracks to attendees: Survivor Informed Approach to Navigating the Long-Term Impact of Domestic Violence; Abusive Partner Intervention Programs; and Offering Trauma Informed and Culturally Relevant Victim Services to Multi-Lingual Victims/Survivors.
Each track will offer training and information to students and professionals who share the goal of eliminating domestic violence in our communities. Multi-lingual services will also be provided at the conference.
The Advocates for Human Rights works toward its mission to implement international rights standards by investigating and exposing human rights violations, representing immigrants and refugees who are victims of human rights abuses, training and assisting groups that protect human rights, and using advocacy, research, and education to engage the public, policy makers, and children in human rights work.
The Community Foundation grant will support the organization as it works to expand legal service access for asylum seekers and human trafficking survivors.
The Advocates, in partnership with the Naomi Project, will hold a pro se clinic for asylum seekers representing themselves in immigration. The Advocates and its volunteers will provide immediate technical support and assistance in filing their claims. The Naomi Project staff will provide training for clinic participants on the signs of labor trafficking and explain the resources they offer to trafficking survivors in the community. Advocates staff will provide reciprocal training with Naomi Project staff on immigration considerations and services for trafficking survivors so that survivors can connect with legal services and local community support.