Following in Her Father's Footsteps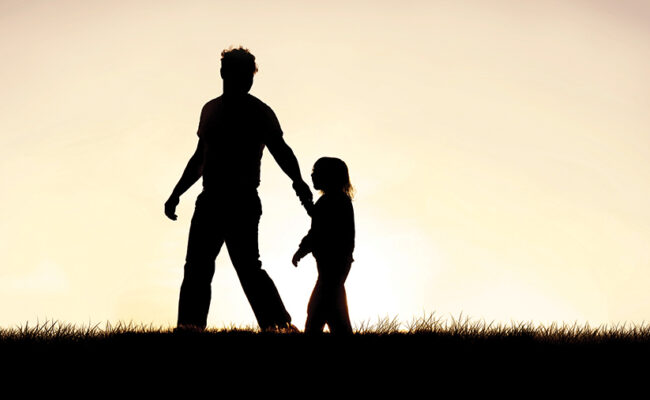 Inspired by her father's care for others, Martha Baker has lived a life defined by servant leadership. Now, with a recent gift to the Community Fund, she's ensuring her father's legacy of care will live on — for good, for ever.

Growing up in northern Minnesota, Martha Baker always looked up to her father, Horace (Hod) Ludlow, for the many ways he tried to help others. From sharing his carpentry skills, to his interest in scouting, to his various hobbies, "he was always interested in doing things for other people," Baker said.

For Hod Ludlow, helping others was not only the right thing to do, it was also a way to set a good example for his three children — an example of how to live a life of service, care, gratitude and generosity.
Now, thanks to his example and the values he instilled in his daughter, Hod Ludlow's legacy of caring for others is set to live on in a new way.

Two Generations and a Legacy of Care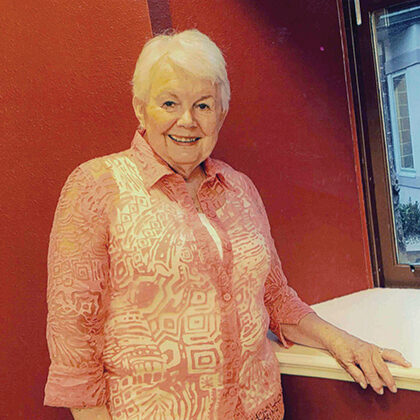 More than sixty years ago, Ludlow purchased life insurance policies for each of his children. And for all those years, Baker had held on to her policies.

But earlier this year, as the coronavirus pandemic continued to impact families throughout the Sioux Falls area, Baker made the decision to put the policies to good use — donating them to the Community Fund, the Foundation's most visionary endowment.
"During a time when so many people in our community are suffering, I thought this gift would be a good thing to do. I think my dad would be happy about this, and I know the Foundation will find a good use for these dollars," Baker said.
Andy Patterson, president of the Community Foundation, called the gift an inspiring illustration of family philanthropy and "another instance of the countless ways Martha Baker's spirit of care and generosity has helped to create positive change in our community."
"Throughout her life, Martha has worked tirelessly to serve others, including her civic volunteerism and past service as a valued member of the Foundation's Board of Directors, as well as our Grants Committee," he said.
"This gift is another example of her commitment to help create a brighter tomorrow for individuals, families and children throughout our community. Martha's willingness to give of herself for the good of others simply never ends and we couldn't be more grateful for her dedication and generosity."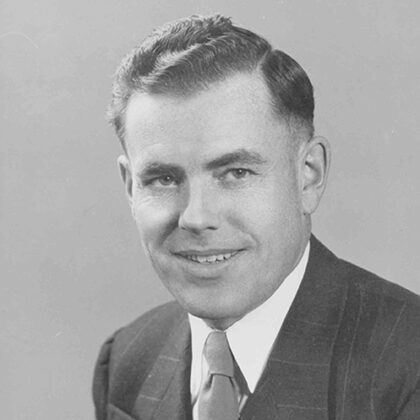 The Community Fund is designed to help support community-based nonprofits who are working to address emerging, changing and pressing needs throughout the area. Donors who give to the Community Fund entrust the Foundation to award grants from the fund where the needs are greatest.
"During these uncertain times, the needs throughout our community are unprecedented and our front-line nonprofits need our support more than ever," Patterson said. "This special gift will help us as we work to support our local charities who continue to go above and beyond for those in need."
A Lifetime of Service
Looking back on her own story, Baker said caring for others, especially children, has been a central theme to each chapter of her life.
After majoring in early childhood education in college, she taught for a short time before getting married and moving to Sioux Falls. While raising her own children, she felt called to help other children in need throughout the community. She began volunteering for Youth Enrichment Services (now the Boys & Girls Clubs of the Sioux Empire) and eventually served as president of the organization's board of directors.
"My heart has always been in serving children and enriching the lives of children, especially those in need," Baker said. "My philosophy has always been driven by what I learned in college about early education and how important it is."
Baker said she first became involved with the Community Foundation when the organization was still fairly young. Wanting to help those in need, and believing in the Foundation's mission to build a brighter tomorrow through philanthropy, she signed on to help in any way she could. Over the years, Baker served on the Foundation's Board of Directors as well as its Grants Committee.
"Serving on the Grants Committee, especially, I learned so much about our community and I loved being able to help enrich the lives of children and families. The Foundation helps so many families and organizations in our community," she said.
During her service to the Foundation, Baker also watched the organization grow in significant ways.
That growth, she said, has led to increased community impact.
"Over the years, I've seen the Foundation grow so much; it's been wonderful to see that. I think today, the Foundation has the right leadership and is really good at broadcasting its goals. That makes me feel good."