Finding Purpose in the Pain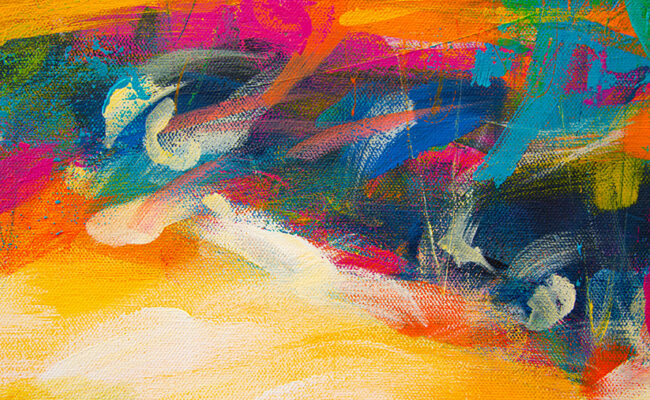 After a friend died by suicide, two local families are using philanthropy to raise awareness for behavioral health and to support a new suicide prevention effort.

From the outside, Gary Gaspar looked like he had it all together.
He was a devoted family man who cherished his roles as husband, father, grandfather, brother and son. He was a well-known businessman who took his family business, Interstate Office Products, to new heights. And he was a servant leader who was active in his church and in the community, most recently serving as chair of the Avera Health Board of Directors.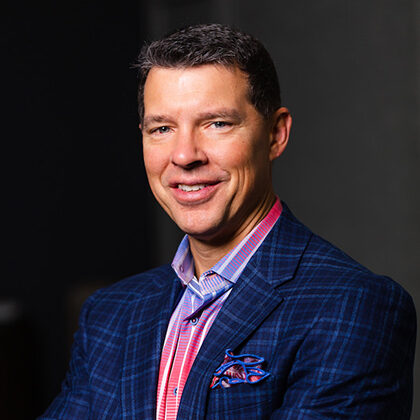 He was a loyal friend who cared deeply about others and was known for his quick wit, his charisma, and his sense of style — especially when it came to good-looking sport coats.
"Gary left an indelible mark on people. He made an impact. He was someone people wanted to get to know better," his friend, Bob Sutton, remembers.
"He was a gifted, vibrant, funny guy. He was a successful business person, he had a wonderful family, he was always impeccably dressed. From the outside, everything appeared great," recalled his friends, Michael and Jean Bender.
But on the inside, Gary Gaspar was struggling.
On the inside, he was fighting against a depression that was so deep, so dark, and so aggressive he felt utterly and completely overwhelmed.
And hardly anyone knew.
He didn't talk about it publicly. Instead, he quietly sought help while trying his best to keep up appearances and solider through it. Only those closest to him knew of his condition.
Sadly, Gaspar's suffering became too much to bear. He died by suicide on March 8, 2022.
After his death, Gaspar's family and friends sought to find purpose in the pain of his loss. His family made the decision to publicly share his battle with depression, hoping his story will inspire others who are struggling to seek professional help.
Friends, including the Benders and the Suttons, are using philanthropy to help inspire change in Gaspar's name. In making charitable gifts to the Avera Foundation in support of its new "Ask the Question" campaign, they are not only hoping to raise awareness for the importance of behavioral health, they are also hoping to save lives.
Asking the Question
Depression and suicide are, sadly, closely connected. These points show just how alarming the numbers are:
According to research, suicide is the leading cause of death among those who suffer from depression.
In the U.S. today, suicide now stands as the 12th leading cause of death.
In 2021, the South Dakota Department of Health reported 198 suicide deaths — the highest number since tracking began.
As President and CEO of Avera Health, Sutton sees the data in real-time.
"The need for behavioral health care is so great today," Sutton said. "We just added a $30 million addition to our behavioral health hospital that opened earlier this calendar year and it was full the day we opened."
When it comes to helping those who are struggling with behavioral health issues, the first step is to talk about it, Sutton said.
"If you see someone limping or you see someone in physical pain, it's not uncommon to ask what's wrong. But there's a reluctance to ask if someone's struggling with behavioral health issues," he said. "We need to end that stigma because there's such a need in our community."
Avera's "Ask the Question" campaign is working to make that happen. The effort emphasizes the importance of asking someone who shows warning signs of suicide these five critical words: "Are you thinking about suicide?"
"Asking someone if they're thinking about suicide could cause them to potentially pause and say, 'Someone recognizes that I'm struggling. Someone recognizes how serious this really is,'" Sutton said. "And for those people, if someone recognizes them, or recognizes the condition they're in, that might be enough for them to say, 'I need to get some help.'"
The campaign was made possible thanks to philanthropic support.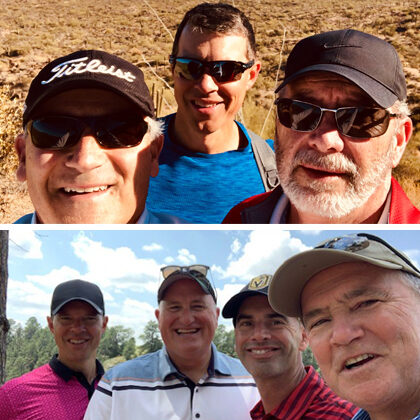 For the Benders, supporting the effort from their charitable fund held at the Sioux Falls Area Community Foundation, was a way to honor Gaspar's legacy of care.
"He was a very loyal friend and would've done anything for me," Michael Bender said. "He was always concerned about our family and what was going on in my life."
"So we hope this gift will help people get the help they need to live their God-given life to its full measure," Jean Bender said.
For the Gaspar family, the support from friends and the community, and the idea behind the "Ask the Question" campaign, means everything.
"Behavioral health can and does affect anyone," said Sheila Casiello, Gary's sister.
"Gary was the last person in the world I would have thought would take his life. That's why, for us, there was never a question that we would share how he died. It's something to be sad about, but it's not something to be ashamed of. Preventing this from happening to others is the most important thing," she said.
Sutton agreed."This is a topic that's extremely personal to me," he said. "Gary was a trusted friend, a mentor and a confidant. We spent a lot of time together and yet, I didn't recognize how serious his condition was."
"The beauty of philanthropy is that it connects people who have a passion with people who are doing something to address whatever that passion is. This campaign reminds us that if we don't ask — and if we don't ask overtly — we are going to lose more friends and more relatives to suicide. We need to make sure we're helping people get the help they need — and philanthropy is helping to make that happen," Sutton said.
If you or someone you know is considering suicide, contact the National Suicide Prevention Lifeline at 988. Learn more about how to Ask the Question at Avera.org/AskTheQuestion.
Related Posts