Establish a New Year's Resolution for Giving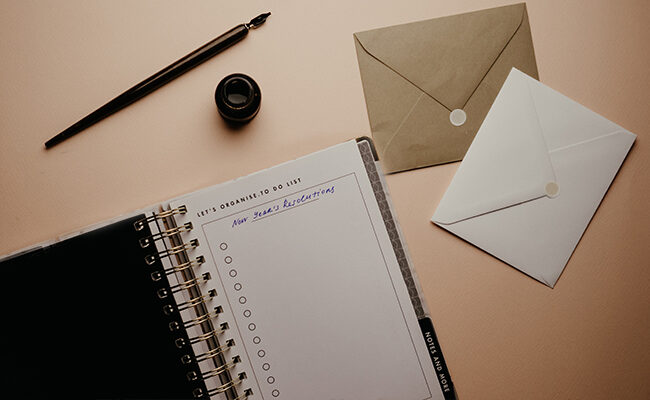 We've long said that generosity is a hallmark of this community, and we continue to see you, our donors, step forward for the greater good.
Coming off another incredible year-end giving season of gifts to your donor advised funds, now is the time to think about how to put that generosity to work for our community.
Some donors know right away which nonprofits they want to support through their charitable fund. Others are still contemplating their giving decisions. So as a new year begins, we thought it would be helpful to introduce a new series of tips to help you develop strategic and impactful giving decisions for 2022.
We're looking forward to sharing these tips with you throughout the year.
STRATEGIC GIVING TIP: Make a Giving Resolution
Every January, most of us find ourselves making a resolution or two — a promise to ourselves to do something or change something in our lives for the better.
So why not make a resolution to make your giving more strategic and, as a result, more impactful? Here are a few tips to help:
Go Deep, Not Wide
The Sioux Falls area is home to hundreds of nonprofits, each working hard to solve complex challenges and enhance the community we all call home. With so many worthy causes to support, donors often tell us they feel inclined to want to help as many non-profits as they can. While this might sound like a good idea, "going wide" with your giving — supporting a wide variety of nonprofits with smaller gifts — isn't strategic. Rather, we advise donors to "go deep" in their giving by supporting charities whose missions align closely with their own personal passions and values.
Research
The first step in "going deep" with your giving is to determine which nonprofits to support. Start by thinking about your passions and values. Do you enjoy helping children or caring for the elderly? Are you an animal lover? Are you inspired by the arts? Once you've narrowed your focus, identify charities that work in those areas. Visit those organizations, meet the leaders and discuss how your charitable gift could be used.
Make a Long-Term Plan
After you've identified the organizations you want to support, commit to supporting those groups for the next few years. In doing so, you'll form a bond with each organization, you'll feel more connected to the cause, you'll see the impact of your gifts more clearly, and you'll realize your charitable giving feels more meaningful.
Want to learn more about how to make your charitable giving more strategic and impactful? Call us — we're here to help!