Community Insights: Important Work Worth Knowing About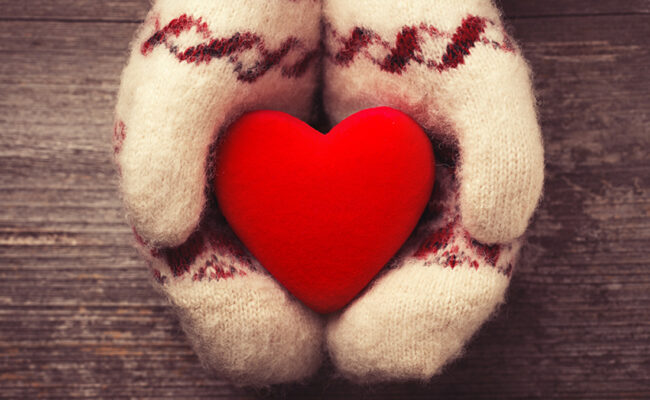 The holiday season is a wonderful time to engage in charitable giving. If your family or business is looking for an opportunity to give back in celebration of the holidays, the following organizations are doing amazing work and would be grateful for your support:

Toy Lending Library
Play is a child's work. Thanks to the Toy Lending Library, parents of children 0-5 can check out boxes of toys from Siouxland Library locations to take home. Once children are ready, they can return the boxes and check out more. Volunteers carefully clean and sanitize the returned toys before they are ready for the next child. In 2020, toy boxes were checked out 1,767 times!
Healing Hope Ministries
Dedicated to helping families find hope and healing after the loss of a child, Healing Hope provides encouragement, compassion, and support through retreats, education and small groups. Its founders, Denny and Karri Allen, know the pain first hand — they lost a son in 2012 and are able to connect with parents at every stage of the grieving process.
All About U Adoptions
Whether you are a woman facing an unplanned pregnancy or an adoptive couple hoping to make your dreams of parenthood come true through adoption, All About U Adoptions is there to help every step of the way, providing support, education, and adoption services to families and birth parents across South Dakota and throughout the U.S.
Caminando Juntos
Sponsored by the Aberdeen Presentation Sisters, Caminando Juntos is a ministry with the Latino population in the Sioux Falls area that creates a welcoming presence and responds to the needs of newly arrived Latino immigrants. Programs include connecting clients with community resources, teaching English language classes, and helping clients through the complex immigration process.
Family Connection
A child's shoulders were not built to bear the weight of their parent's choices. Right now, there are hundreds of children in Sioux Falls that have a loved one in jail or in prison. The Children's Connection Program offers children a chance to see their lives outside of the chaos that incarceration causes. Working in seven elementary and four middle schools, the Children's Connection program has seen a 589% jump in the number of kids attending group sessions since 2002.
McCrossan Boys Ranch
McCrossan Boys Ranch is growing! Current enrollment exceeds capacity and classrooms are tight. As part of its campus vision, McCrossan Boys Ranch is renovating and adding 8,000 square feet to its school. Improvements include adding a multi-purpose room for recreational activities, a science lab, art room, new special education rooms, an office area for teachers, a conference room, and expanded library space.
The Salvation Army
The Salvation Army has been caring for and feeding people in our community for many years. As more and more people from all over the world are now calling Sioux Falls home, the Salvation Army began stocking their food pantry with more ethnically diverse options. This has resulted in a 30% increase in individuals seeking food assistance.
Center of Hope
Located on the Empower Campus, Center of Hope walks alongside people to provide physical and spiritual care. One of the ways the organization lifts people up is through its Bike Ministry program. By accepting and repairing donated bicycles, people in need of transportation are given bikes in exchange for serving at local nonprofits. This year Center of Hope is on pace to provide more than 400 bikes to people in need across the community.
Lost&Found
Currently, the second leading cause of death for young adults between 15 and 34 years old in the United States is suicide, and rates of suicide continue to rise. Enter: Lost&Found. Volunteers and staff train, oversee, and guide student-led chapters at five college campuses and help young adults find the community they need to overcome depression and suicide. This student-centered work also translates into partnerships with campus administrators, for whom Lost&Found provides evaluation services and training to help all members of each campus community provide support.

---
Donor Advisor Tip
Recommend a grant to these organizations from your Donor Advised Fund using Online Access.
---
Want to learn more about how you can impact our community through charitable giving? I'm here to help. Contact me at 605.336.7055 or pgale@sfacf.org.