Community Insights: Important Work Worth Knowing About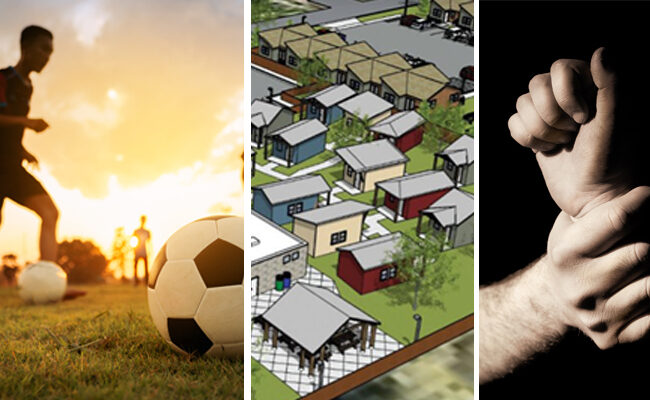 Folks in the Sioux Falls area are constantly working to make our corner of the state a great place to live for everyone. The following organizations/projects are doing great work and would be grateful for your support:
Veterans Community Project (VCP) serves homeless Veterans in a handful of communities and is headquartered in Kansas City. The City of Sioux Falls has dedicated land near Axtell Park for the project — close to the South Dakota Military Heritage Alliance. The campus will have 25-30 tiny homes and will provide case management while working with existing community nonprofits. The fundraising goal has yet to be finalized but will likely be around $3-$4 million.
Riverside Soccer League is an initiative to introduce organized soccer to central city neighborhoods where many elementary-age kids don't have the opportunity to participate in extra-curricular activities. The broad vision is to establish neighborhood-based leagues for girls and boys in areas corresponding to the Title I schools. Children are given the opportunity to work on fundamentals of the game and play under the supervision and guidance of experienced volunteer coaches. Families are encouraged to attend. A light lunch will follow games.
The Compass Center provides crisis intervention, counseling, and advocacy to children, adolescents and adults who are survivors of domestic/dating violence, sexual assault, child sexual abuse, and human trafficking/sexual exploitation.

Prior to the start of its new fiscal year, the Compass Center was operating a waiting list for counseling services due to the increased need created by the COVID-19 pandemic.

On July 1, 2021, the Compass Center received notice that its federal funding was being reduced by $230,000. This unexpected cut represents 20% of the organization's operating budget. Without this funding, the Compass Center will be forced to make difficult decisions about its future staffing and services. We know that any additional time on waiting lists, or a decrease in services could mean more pain, more hurt and more danger for the victims that need the support the Compass Center offers.
Want to learn more about how you can impact our community through charitable giving? I'm here to help. Contact me at 605.336.7055 or pgale@sfacf.org.