Celebrating Those Who Give of Themselves for the Greater Good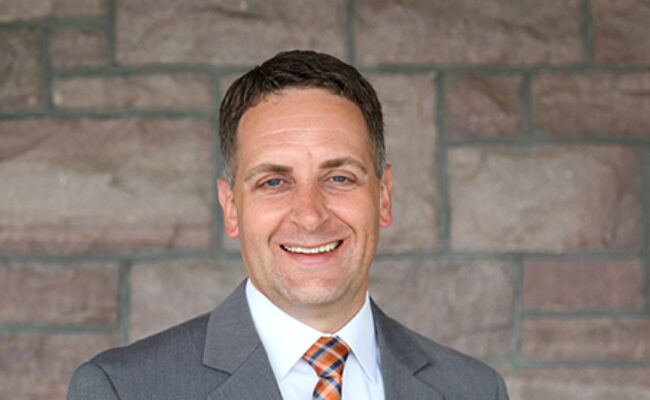 I have a confession this holiday season — I don't really like ugly Christmas sweater parties.
I'm not really even sure why. Maybe it's because my go-to sweater isn't all that ugly or because
I always find myself conflicted between wanting to win the ugly sweater contest, but definitely not wanting to wear the ridiculous outfit required to claim the prize. But in this strange year, I am even missing the ugly Christmas sweater party.
It's been tough to take a pause from many of the traditions we have come to know, and this holiday season seems to bring an ever-increasing flow of canceled events. In the big picture, this really isn't that big of a deal — especially in light of our friends and neighbors who've experienced real pain and loss during this pandemic. But it is another one of those things that we miss.
I find myself especially missing the Community Foundation's annual Legacy Celebration, an event we typically hold in early December to recognize and thank those who have included the Community Foundation in their estate plans. With the rising numbers of COVID-19 cases, we made the hard decision to forego the event this year.
This special event was always a highlight of my year — a time to catch up with dear friends, visit about upcoming holiday plans and to talk about our shared vision for a better, brighter tomorrow for the community we all love.
One of my favorite parts of the Legacy Celebration is the opportunity to share stories of donors who, before passing on, made the decision to entrust the Foundation with their charitable giving intentions. Through their planned giving, these extraordinary donors left lasting legacies of care — legacies that celebrate and provide ongoing support for the places and organizations they loved.
These thoughtful gifts are a chance for us to learn about the people, places and causes that have helped to shape and influence our donors throughout their lives. It's a chance for us to learn about their passions, their values and their hopes and dreams for the future. It's such an honor to be part of that process.
This fall, we've had the opportunity to visit with individuals and families who have reached out to update their estate plans. It's been so heartwarming to talk with these donors about the nonprofit organizations who have impacted their lives. And it's been amazing to think about and talk through how future gifts could impact these organizations — providing support to help them work toward their missions of helping those in need throughout our community.
It's hard to put into words how meaningful it is to be part of this process — to witness the passion, care and unending generosity of people and to walk with them on their philanthropic journey.
It's always a deeply special experience for us, but I think seeing these expressions of the best of humanity — giving of one's self for the greater good — during a time like this, well, it just makes it even more amazing.
On behalf of the Community Foundation, I want you to know that when you're ready to begin drafting your planned giving ideas, we'll be here to walk that journey with you. We'll be here to ensure that your legacy of care lives on — for good, for ever.
Sincerely,
Andy Patterson
President