A Nonprofit to Know: Sioux Falls CASA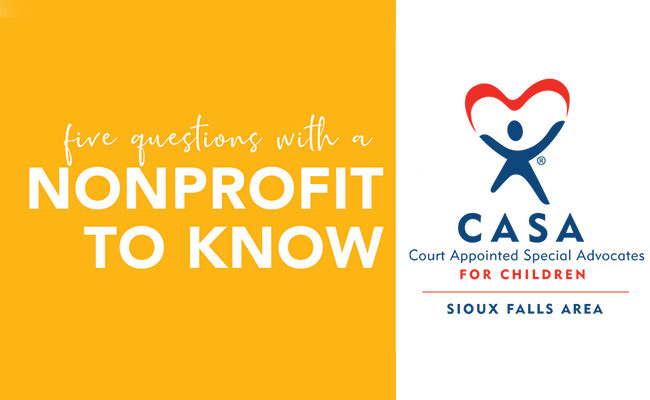 As we continue our work to build awareness for community needs and inspire philanthropy, we're committed to highlighting the important work of local nonprofits.
For this edition of "A Nonprofit to Know," we caught up with Stacey Tieszen, executive director of the Sioux Falls Area Court Appointed Special Advocate (CASA) Program, to learn more about the organization, the needs it serves and what's on the horizon.
What is your mission?
The Sioux Falls Area Court Appointed Special Advocate (CASA) Program seeks to promote and protect the best interests of abused and neglected children through the advocacy efforts of trained community volunteers.
Can you share something new or noteworthy your organization is working on?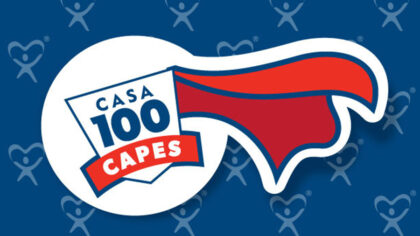 We are determined as an organization to significantly reduce our wait list. To do this, we need more volunteers so we've embarked on a "100 Capes" campaign to recruit 100 new volunteer advocates in 2023. CASA volunteers are superheroes focused on kids' best interests.
We are still in need of approximately 75 more volunteers to meet our audacious goal!
Recruiting continues to be a challenge so we are looking for places and people who would be open to learning more about what it takes to become a volunteer.
Can you give an example of how charitable giving makes an impact in the lives of those you serve?
As we strive to increase capacity, we need dollars to make that happen. It costs approximately $2,200 to take a family off the wait list. Every dollar is spent on recruiting, providing 30 hours of training for a new volunteer advocate and ongoing support from our staff. Each volunteer advocate is assigned to a Case Manager who guides and encourages them while being available 24/7.
What's one thing about your organization most people don't know?
Our office has received 60 new abuse and neglect petitions so far this year which involve 109 children. Total we have 150 active cases with 256 kiddos. Of those cases, we currently have volunteers assigned to only 67 of them — less than half. We receive new cases almost daily which means many children in our communities are experiencing abuse and neglect at the hands of their loved ones and are not safe in their homes.
What inspires you to come to work every day?
It's the idea of, "if not me, then who"? Our work truly helps change a child's story. Most children experiencing abuse and/or neglect don't know their home lives are different from other kids. It's an honor to be part of a program that helps the Judge know detailed, factual information to make the best decision possible, within the confines of the law, to improve their futures. Our goal as a program is reunification, but it must be safe and stable to do so.
A Mission in Action
Learn more about CASA, and why its mission is so important.