A Message from the Board of Directors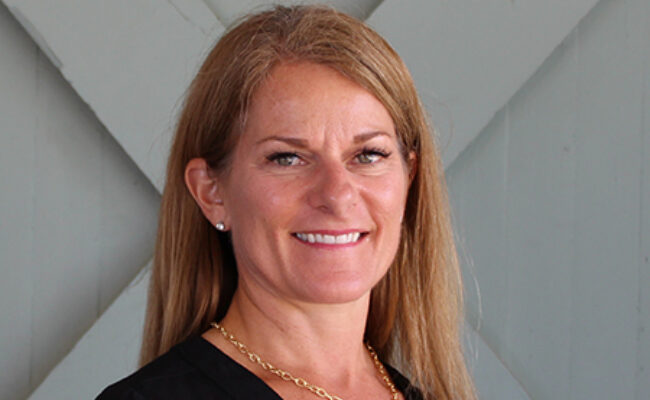 When I joined the Sioux Falls Area Community Foundation's Board of Directors in 2014, I did so with the belief that philanthropy — in all of its forms — had the power to help build a thriving community. That by giving of ourselves for the greater good — through charitable giving, through volunteerism and service, and through the sharing of ideas — we could indeed help build a brighter tomorrow.
I can tell you that after eight years on the Board, including the last two years as Chair, my belief in the power and purpose of philanthropy has never been stronger.
And today, as my term as chair for the Foundation's Board of Directors comes to an end, I can't help but reflect on what a privilege it's been to help guide this special organization to new heights and to witness its expanding impact on our community thanks to the generosity of our growing community of donors.
For nearly four decades, the Sioux Falls Area Community Foundation has been working to improve the quality of life in the Sioux Falls region by evaluating and addressing community issues, connecting donors to the critical needs of this community and transforming generosity into impact.
We envision a vibrant community where individuals and families — no matter their zip code — have access to the resources and services they need to thrive. We work toward that vision by convening and connecting passionate people, and by combining their time, talents and resources to help preserve and sustain what's good here, to identify gaps and areas of opportunity, and to advance good ideas and creative solutions.
That's the essence of a community foundation:
Many people, giving of themselves in different ways, for the greater good of all. It's the embodiment of the true spirit of philanthropy — people helping people — and it's something I've been privileged to witness every day.
Each year, the Foundation impacts thousands of lives across our area, and I feel so fortunate to have had the chance to play a small role in the great work this organization does each and every day. My time on the Board is something I'll cherish always and, while my term as chair is ending, my husband, Kim, and I look forward to continuing to support the mission of the Foundation in the years ahead.
As one chapter in the Foundation's story ends, another exciting chapter begins as Todd Ernst, president of Ernst Capital Group, assumes the role of Board Chair. Todd's vision, leadership and experience, combined with his love for this community and his passion for service, make him a perfect fit for this important position. The Foundation will also welcome two new members to the Board of Directors: Ben Wiener, CEO, partner and risk advisor for North Risk Partners & Benaiah Capital, and Mandy Gaikowski a partner and attorney at Estate Planning Solutions. Through their professional expertise, and through their work in our community, Ben and Mandy will bring wonderful experience and perspective to the Board — we look forward to having them on the team!
Thank you, as always, for your ongoing support of the Foundation and for your continued partnership. Together, we are making our community an even better place to call home.
Sincerely,
Susie Patrick
Past Chair of the Board of Directors