FY20-21 Investment Overview
Our Approach
We take seriously our responsibility to serve as good stewards of donors' charitable assets, as well as our responsibility to serve the beneficiaries of those assets.
How We Invest
Offering unmatched experience and expertise, the Foundation's Investment Management Committee seeks long-term growth, diversification and limited fees. It utilizes a model created by the South Dakota Investment Council to help guide the asset allocation within the Long-Term Portfolio. While the long-term allocation remains 75% equity and 25% cash and fixed income, the model — based upon current equity valuations — helps set short-term, tactical portfolio targets.
Fiscal Year in Review
Looking back on our last fiscal year, the investment model's focus on equity valuations and adherence to tactical targets helped inform investment decisions for the near and long-term.
We saw equity markets start strong, briefly decline, and then gain momentum in the latter months of 2020. January posted a negative return for the S&P 500, but then posted strong returns each month to the close of our fiscal year on June 30, 2021.
As domestic equity indexes maintained high price-to-earnings ratios, the investment model utilized by the Foundation continued to recommend the Long-Term Portfolio maintain the minimum equity allocation of 65%.
During the year, the portfolio's cash tactical target decreased from 16% to 14%, which should continue to provide sufficient flexibility in volatile periods.
The portfolio invests 56% of the equity allocation internationally between developed (39%) and emerging markets (17%). Domestically, the investment model favors value over growth and recently shifted to a minimum Large Cap allocation.
The Investment Management Committee will continue to employ disciplined investment management strategies that take into account valuations, interest rates, inflation and volatility. Maintaining a significant cash allocation, choosing low cost, high quality investments, and reviewing guidance from the South Dakota Investment Council, well-positions the Investment Committee to make strategic investments as opportunities arise.
Long-Term Portfolio Overview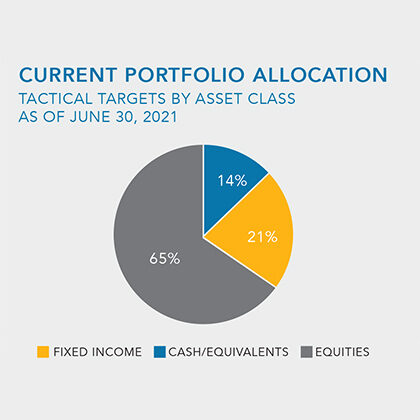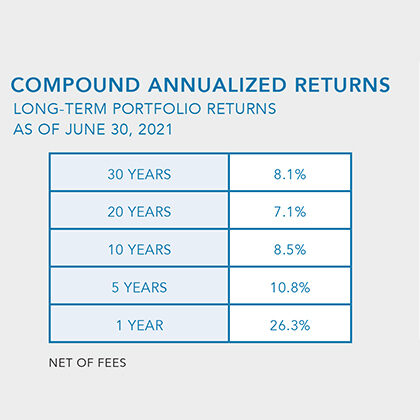 Our FY 2021 Investment Management Committee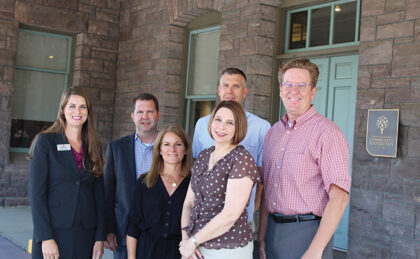 We're grateful to the following individuals who volunteer their time and expertise as members of our Investment Management Committee:
Sarah Madison, Chair
Todd Ernst
Susie Patrick
Angeline Lavin
Steve Schultz
Scott Van Horssen