Message From the President 2022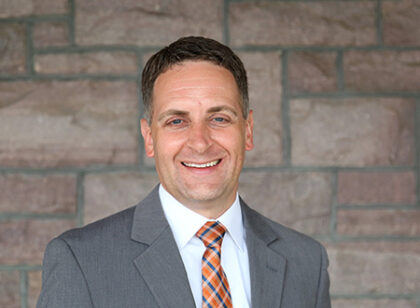 Our Road Map for the Future
For the Sioux Falls Area Community Foundation, our 2021-22 fiscal year was one of learning and discovery. We've spent the better part of the last 12 months working with community members, civic leaders and our board and staff to develop a new strategic framework — a road map for our work going forward as we seek to deepen our work in the community and maximize the impact of philanthropy across our area.
For nearly 40 years, the Foundation has stood as a champion for philanthropy — inspiring charitable giving and transforming generosity into impact.
Moving forward, we will continue to serve in this important role as we strengthen our focus on encouraging greater community collaboration and connecting donors and community partners with purpose.
In this report, we highlight three of the many areas we believe are important mile markers on our area's collective road map toward a brighter tomorrow: helping our kids succeed, advancing mental health and nurturing our community.
On behalf of our community partners, our neighborhood nonprofits and our growing community of donors, we're proud to illustrate the breadth and depth of our work in these areas over the last year.
And, as we celebrate the extraordinary generosity of this community — a record $65 million in gifts in our last fiscal year — we also know there is still much to do.
We believe philanthropy can and should play an important part in creating a brighter tomorrow where everyone can thrive. As a hub for community knowledge, we look forward to building engagement around important issues and connecting donors with purpose to improve the quality of life for all.
We look forward to the journey ahead.

Sincerely,

Andy Patterson
President